All in My Head: A memoir of life, love, and patient power by Jessica Morris.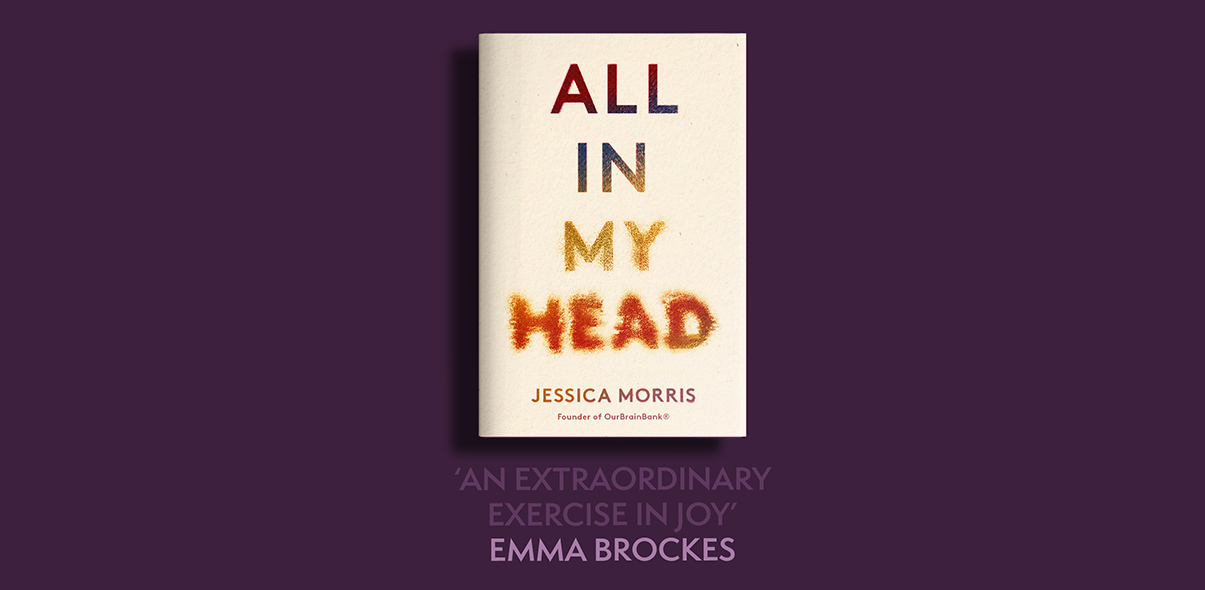 After Jessica Morris was diagnosed with glioblastoma in 2016 until a few months before she died on June 8th, 2021, she wrote a blog of her journey with this terrible disease. It spanned all the highs and lows, recording her experimental treatments, her battle to maintain hope, and how she poured her determination to find a cure into the creation of this non-profit: OurBrainBank.
And she did another amazing thing: she took her blog and used it as the backbone of a memoir that she wrote before she died. That book, All in my Head: A memoir of life, love, and patient power has been published by Little, Brown. It came out in the UK on the anniversary of her death in (June 2022) and is being released in the US in May 2023.
Jessica poured all of the humor, passion and vibrant writing contained in this blog into her memoir. All In My Head takes us on her journey with her, sharing with us her profound and moving reflections on her life, her desire to continue living, and the importance of allowing patients a direct say in their treatment.
Here is an excerpt from the book:
"Glioblastoma is a highly individual, heterogeneous condition that can be conceived as both cruel and powerful. There is a perversity in being able to enjoy and appreciate the true richness of life, even as I know it is deeply threatened. That is the conundrum of glioblastoma. How are you able to enjoy your life to the maximum? How can you benefit from what you have left? When I think of my life in my pre- and post-Glioblastoma era, there are a number of ways in which I can interpret the shift. I am conscious that I have been able to think more clearly. I have been able to exercise my mind more openly than I did before. My post-Glioblastoma life has allowed me to be more liberated and ambitious in my thinking than I have ever been.
One of the joys is having more confidence which might sound contradictory. The assumptions I made about my life before I had the condition have been swept aside. That has forced me to think more creatively. And what in the end is life about, other than creativity?"
SUBSCRIBE TO OUR NEWSLETTER