Lynn Oxenberg – GBM survivor.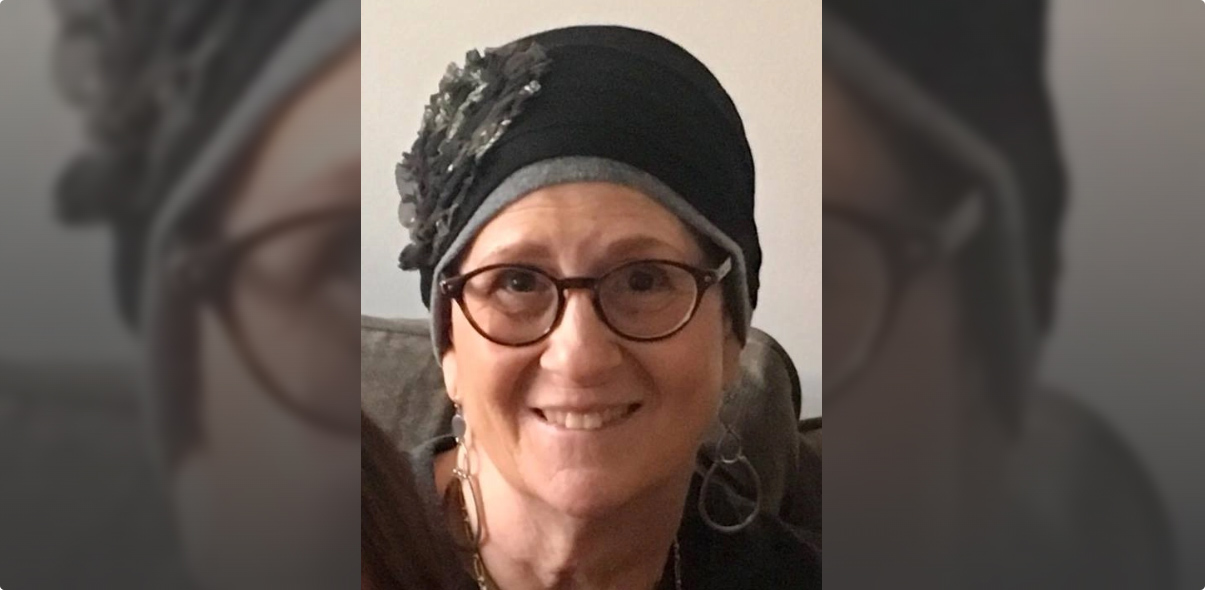 Lynn Oxenberg, a 69-year-old-wife, mother of two and grandmother of four. For twenty years, I was a full-time Controller, HR Manager and Circulation Manager of a group of newspapers in New York City.
I am still overwhelmed and unimaginably appreciative of all of my friends and family who are sending me strength.
In December 2017, I was diagnosed with GBM and had surgery. Per the surgeon, it was ALL removed… meaning all that they could see. As we know, with GBMs, we never know if it is ALL removed.
I was home two days later. I am quite fortunate that I didn't lose my sight, hearing, mobility, hair (at that point), or my hope.
Before diagnosis, I was a hard working, never tired, energizer bunny. I commuted from suburban Philadelphia to NYC every day to work. One night every week I danced for several hours, one night I played mahjong, and other nights I attended theatre and other events. I also spent time with my husband, our children, and grandchildren.
After surgery, my follow-up treatment was 6 weeks of chemo and proton radiation. My side effects were minimal except that, eventually, my blood tests showed that my liver and kidneys were not responding well to the chemo. Eventually my team of doctors recommended that I discontinue the chemo.
And so my Optune story begins. I had a "hair shaving" party. I had very long, thick red (never dyed) hair. I invited some of my closest girlfriends to support me and witness the event and I donated my hair in the hope that someone else could use it for a wig.
I always felt that my hair defined me… I was the "redhead" friend, cousin, mom, etc. Now I know that hair is totally overrated. I am proudly bald and proudly wearing Optune and happy to share my story with whomever asks.
I resumed my regular activities shortly after surgery (except working) … driving, dancing, mahjong, working out with a personal trainer, going to the theater, traveling, and eating a much healthier diet. I take classes and am on the NBTS Race for Hope PA planning committee. I walked in the 2018 Race for Hope PA 5K and, with my team, we raised over $21,000! In the 2019 5K our team raised over $30,000.
I have become more spiritual over these many months of living with GBM. Meditation, finding meaning in life, being with those I love, positivity and gratitude, and being a patient advocate are all keys to my survival. There has got to be a greater purpose in all of this. I have been using the Our Brain Bank App since shortly after my diagnosis and I find it extremely useful in monitoring my daily symptoms.
I am still overwhelmed and unimaginably appreciative of all of my friends and family who are sending me strength. My incredibly devoted husband of over 48 years is with me for the long haul. I have learned… You never know how many people you have touched in your life until they start touching you back. Living from MRI to MR,I I still wake up every morning happy to see the sun for another day!
— November 2019
SUBSCRIBE TO OUR NEWSLETTER