OurBrainBank Board Member Gail Fosler (1947-2023)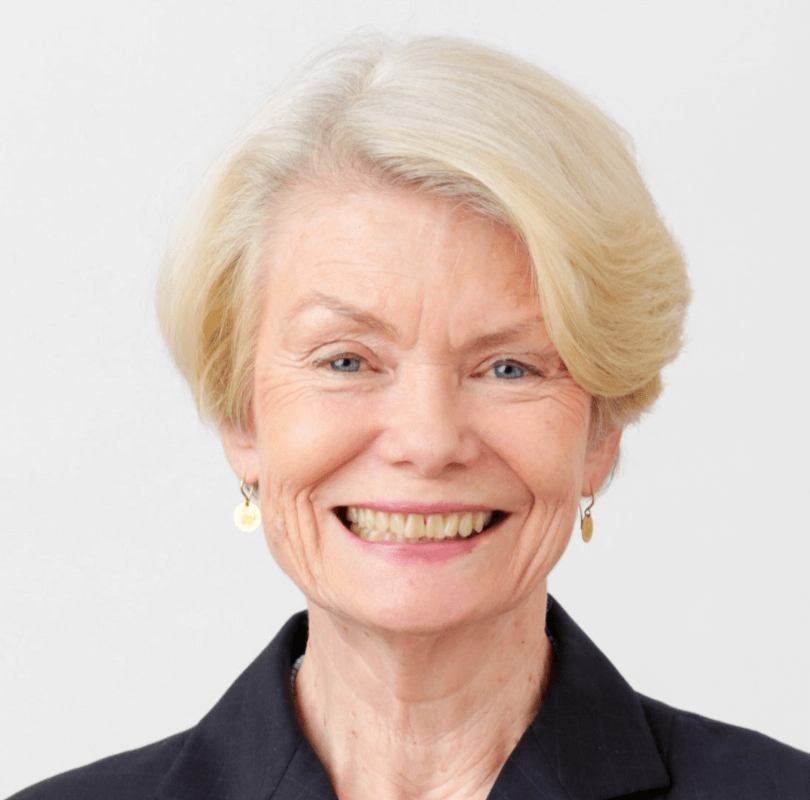 Remembering OurBrainBank Board Member Gail Fosler.
The OurBrainBank board is saddened to announce the death of our board member Gail Fosler. Gail was not only a brilliant economist, but a deeply caring and compassionate person. We will miss her and her great contributions to our cause.
Obituary from the Washington Post
Gail Deschner Fosler passed away at her home in Chevy Chase, Maryland, on April 2, 2023, from metastatic melanoma. Her beloved husband, R. Scott Fosler, preceded her on March 10, 2022 from the same disease. Gail was comforted by her family, friends, and neighbors during her brief illness and was with family at the time of her death. Gail was born in Orange County, California on December 7, 1947 to parents Richard and Helen Deschner. She received her B.A. in economics from the University of Southern California and her M.B.A. in finance from New York University. Gail had an extensive and impressive career. Highlights include serving as deputy staff director and chief economist of the U.S. Senate Budget Committee, as well as serving as a member of The Council on Foreign Relations and the Bretton Woods Committee. She was proudly a chair on the Board of Directors of Deschner Corporation, a company founded by her father. Further, Gail was a former trustee and executive committee member of the National Bureau of Economic Research. She was a past director of Shire plc, Baxalta Incorporated, Swiss Re America Holding Corporation., Caterpillar Inc., Baxter International and DBS Holdings, among others, and a past trustee of John Hancock Mutual Funds. Notably, Gail served as president, trustee, and chief economist of The Conference Board. The Wall Street Journal twice named Gail "America's most accurate economic forecaster." Gail's career ultimately led to the founding of The GailFosler Group LLC, an advisory service for global business leaders and public policymakers. Her greatest joy was spending time with Scott at High Point, their house on the Eastern Shore of Maryland. Gail was devoted to family, whom she often shared time with at the shore house. She also spent many joyful vacations in western Montana, a place she felt a connection with since childhood. Gail cherished her life-long friends and could walk into any room to make new ones. She was smart, kind, witty and social, and enjoyed a good party almost as much as a Manhattan alone with her husband. She also loved to dance, especially with Scott, and wholeheartedly tackled complex recipes in the kitchen. She is survived by her son, Michael Fosler; niece Lisa Fosler (Mark) Kelly and nephews Todd (Kelly) and Jason (Elizabeth) Fosler; niece Kate (Bucky) Jacobsen and nephew Rob (Crystal) Burton; and grandnieces and nephews Lauren and Marshall Fosler, Eliana and Delaney Kelly, Athena Fosler-Brazil, Michael and Katherine Burton, and Baron and Grace Jacobsen. In lieu of flowers, memorials can be made in Gail's name to OurBrainBank, a not-for-profit dedicated to improving treatments and outcomes for glioblastoma (GBM) of which Gail was a member of the board. Gail loved deeply and was deeply loved – she will be missed dearly by all who knew her.
Published by The Washington Post from Apr. 9 to Apr. 11, 2023
SUBSCRIBE TO OUR NEWSLETTER