Jana's Story: My D-Day: GBM Diagnosis.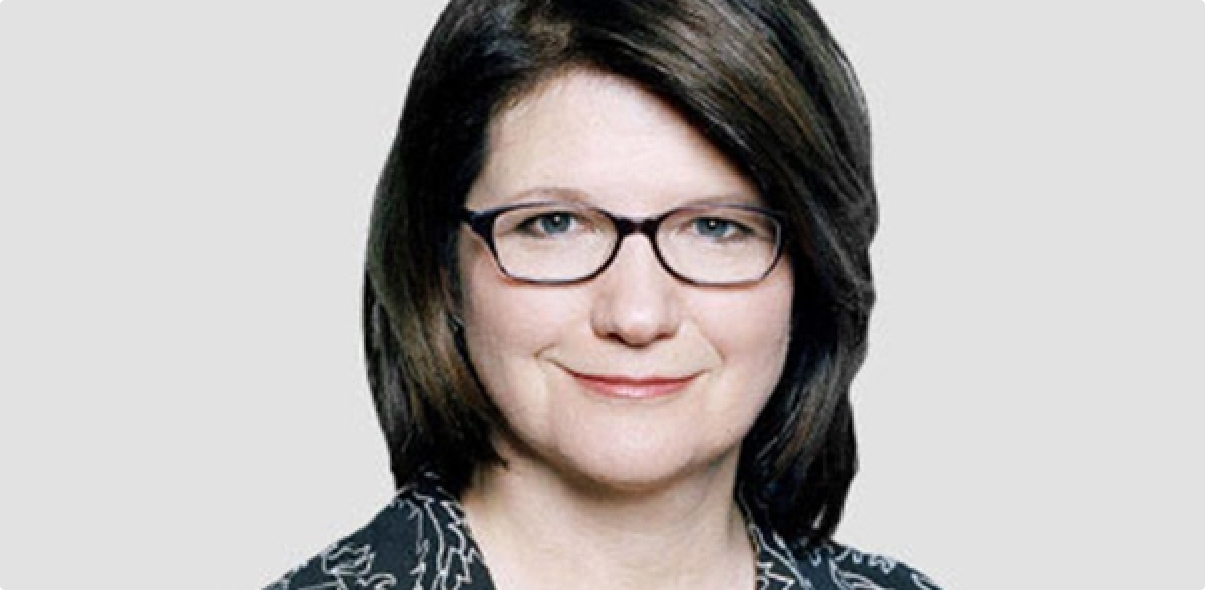 I am just coming up to the first anniversary of my own D Day — that's D for Diagnosis Day — which is not a fun anniversary, but is important for anyone with glioblastoma, because this diagnosis changes your life completely. .
When I went into the ER, my wonderful family and I had no idea that what I had been experiencing was caused by a tumour in my brain. Apparently I hadn't been acting my normal self for some days, and a few other things had seemed a bit off. We thought (at worst) I needed to be checked out urgently for a mini stroke.
I had been working in the US on a project for a new media company based on the West Coast and, uncharacteristically, I had been deeply affected by jet lag when flying to San Francisco from London. I was also badly fatigued flying back to New York a few days later on the notorious 'red eye' overnight flight.
Normally I cope with losing a night's sleep but this time, I felt extremely tired and after sleeping it off, I just told myself 'you don't do tired'! A day later I noticed that when I was pounding the pavement in Brooklyn, my left foot was lightly scuffing the sidewalk. Later that day, a friend commented that I seemed to be limping. I denied it, thinking It was due to the bags I was carrying, but then felt my chest tighten and wondered whether I was having pulmonary issues.
In the background, my emails, texts and phone messages were becoming messy, even garbled, a cause for amusement amongst friends who accused me of having one too many glasses of wine, while I put it down to being too speedy and careless or that it was something odd about the iPhone autocorrect taking over and deciding to rewrite my words.
But something was definitely affecting my processing as I typed and it didn't get any better, even when I thought I was concentrating on proofreading. I was also finding it very difficult to organise my schedule, something I put down to the triple time zone changes and my feeble ability with digital tools and technology.
Thankfully, when my wonderful husband Richard met me off the plane at London Heathrow on the morning flight from New York a couple of days later, he noticed that something was seriously wrong – my posture and gait were no longer symmetrical and I looked frazzled. I thought, wouldn't you feel rough after another overnight flight? But we were worried enough that we decided to drive straight to the ER in Oxford near our home.
We were fearful that perhaps everything was caused by a TIA – a mini stroke. In the ER, I was soon given a CT scan then a follow-up MRI that very afternoon. The doctors quickly assessed my scans and a few hours later they were pretty certain that they were seeing a mass on the right side of the frontal lobe and it was a brain tumour. Oxford is a centre for neurology and they were experienced enough to warn that it was likely to be a glioblastoma — and the more aggressive form, given the rapid onset of my symptoms.
All this happened on one long day with no forewarning or preparation. I had never thought for a moment that there was anything going wrong with my brain. I didn't have a seizure, though I had experienced 'auras' and strange tastes and smells, which I put down to overdosing on strong New York coffee.
The explanation for the bad typing was that the tumour was pressing against the motor cortex of the brain and motor control and hand-eye coordination were gradually being affected on my left side, as was my left leg — which explained the slight drag of my foot and the limp! Fortunately, my speech and mental processing were unaffected and all the symptoms disappeared after the excellent surgery to remove the tumour (which happened ten days later).
I am thankful to the British politician and colleague Tessa Jowell, who died from a brain tumour in 2018, for what she did to campaign during her lifetime to make 'the Pink Drink' (5-ALA) standard for brain tumour operations in the UK. This makes cancer cells glow fluorescent under ultraviolet light during surgery, helping surgeons more accurately see the tumour cells.
I also thank my surgeon for pioneering "awake surgery" in the UK, allowing for maximum resection whilst maintaining optimal brain function. The eight-and-a-half-hour experience of my operation is a story for another time! Weirdly, I have clear recall of all the hours chatting in the operating room, about subjects which ranged from tabloid gossip to politics.
Thanks to rapid diagnosis and skillful surgery and adjuvant therapy in the form of an Optune device (which sends electro-magnetic signals across the reaction cavity), I am now doing well.
So I approach this anniversary with a great deal of hope and optimism, and a good quality of life, surrounded by my children and husband during this COVID-19 lockdown.

I am grateful every day for the amazing people who helped me look forward – and who introduced me to OurBrainBank. I am savouring every single extra drop of time as we find a wider range of treatments with better outcomes for all.
Stay safe. I hope you are enjoying spring wherever you are.
x Jana
April 2020
January 2022: Sadly Jana died of glioblastoma at her home near Oxford, England on January 11th, 2022. The OurBrainBank Board of Trustees honors her memory. She was first diagnosed with GBM in the spring of 2019.
SUBSCRIBE TO OUR NEWSLETTER