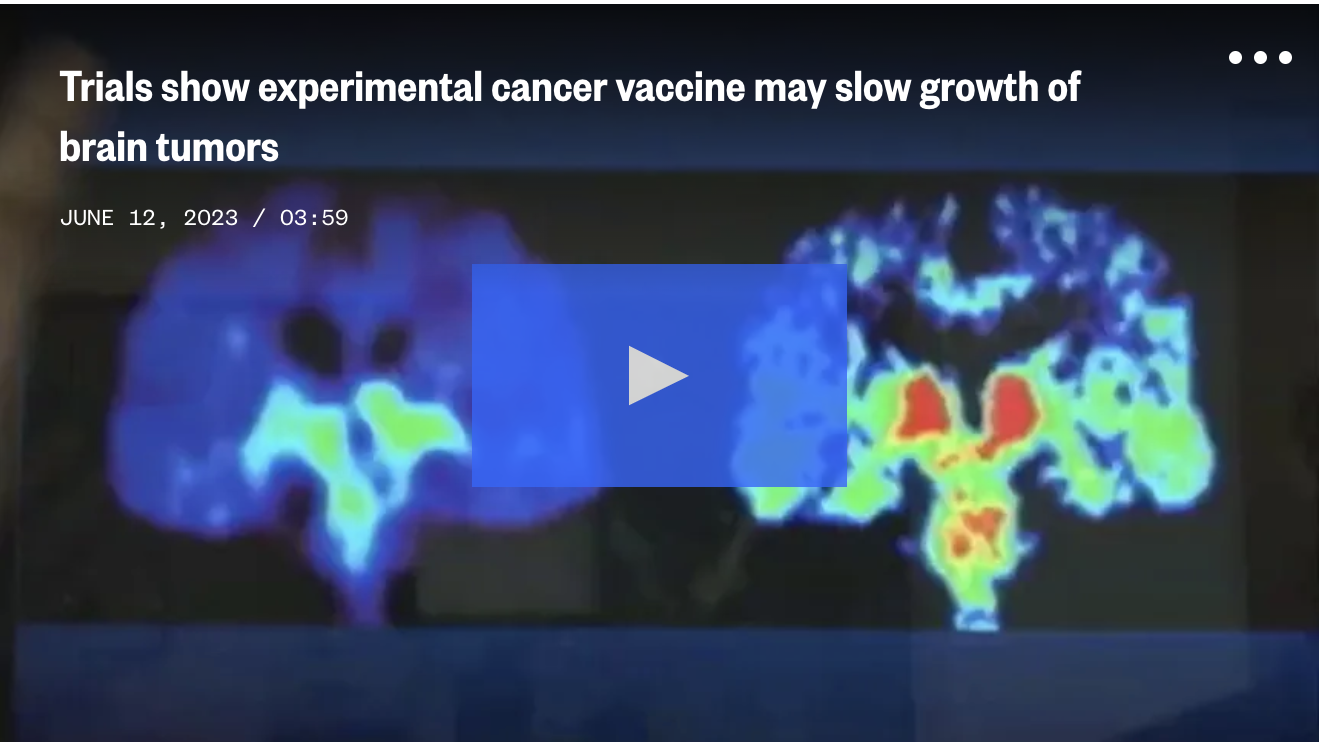 Experimental vaccine shows promise in delaying the return of aggressive brain tumor.
The vaccine, called SurVaxM, was shown to nearly double the survival time in a trial of 63 patients. Researchers now hope to confirm the findings in a larger trial.
John Wishman was diagnosed with the deadliest form of brain cancer, glioblastoma, in fall 2020.
Two and a half years later, he's still traveling and enjoying life — a rarity for a cancer with an average survival time of just 12 to 18 months.
SUBSCRIBE TO OUR NEWSLETTER